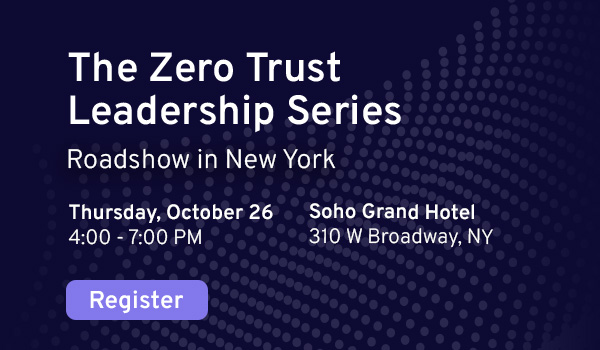 Cybersecurity Experts Join Forces To Make Zero Trust Possible. For All.
The cybersecurity industry has quickly shifted its attention to supporting a Zero Trust framework to strengthen cybersecurity efforts. Enabling integrated cybersecurity from an initial log-in through event detection and response can stop nearly all cyberattacks. It's the underpinning approach to Zero Trust and why leading technologies have joined forces to provide practitioners with insights, education, integrations, and tools that enable them to achieve a Zero Trust model easier.

Join us at our New York event to gain practical insights that will arm your Identity and Security teams to optimize their cybersecurity programs, and stay ahead of the bad guys!
Event Agenda
4:00 - 4:45 PM: Registration and Networking (beverages, beer & wine)
4:45 - 5:30 PM: Zero Trust Authentication panel (Zscaler, Optiv, Beyond Identity, and Rubrik)
5:30 - 5:45 PM: Q&A
5:45 - 6:00 PM: Wrap up and Raffle drawing (4 great seats to Jets-Giants game!)
6:00 - 7:00 PM: Networking Reception (food, full bar)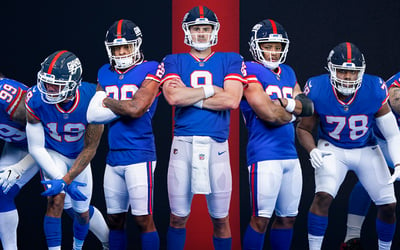 Win 4 Tickets to the Jets-Giants Game on October 29!
Have great seats to see one of the best rivalries in sports! Watch as the J-E-T-S take on Saquon Barkley and the Giants at MetLife Stadium at 1:00pm on Sunday, October 29.